Bell Sleeve Top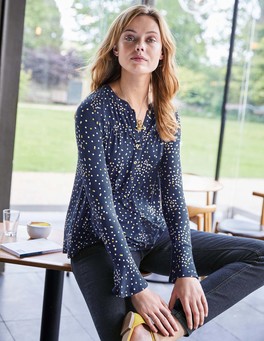 Get into the swing of things with this flattering top. We've given it a laid-back shape and smart gold buttons to make it easy for you to dress it up or down. And its sleeves are flared too, because why not?
$98.00 $58.80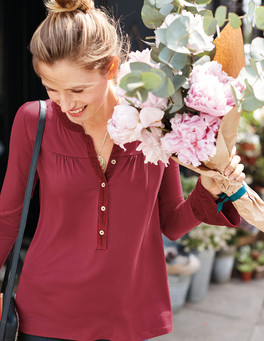 Trimmed with luxurious velvet, studded with shining gold buttons and featuring pretty flared sleeves, this floaty top is ready and waiting to be dressed up or down. Over to you.
$98.00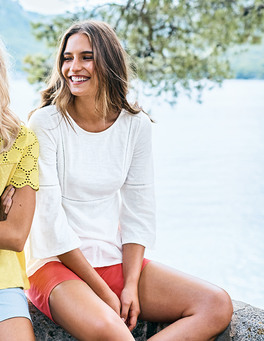 With pretty ladder details and gorgeous fluted sleeves, this dainty top adds the perfect finishing touch to your outfit. Crafted from lightweight cotton jersey, it's super comfortable and nipped-in at the waist for an ultra-flattering fit. Wear over jeans for an effortlessly chic look.
$75.00 $30.00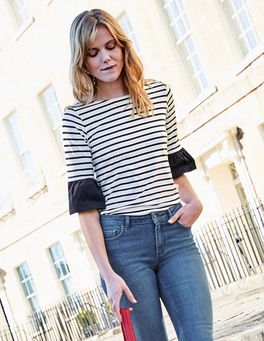 Sometimes the smallest detail can take a top from everyday to extraordinary. Just look at those ruffled sleeves go. In a soft, stretchy fabric it's as comfortable as it is stylish.
$65.00 $32.50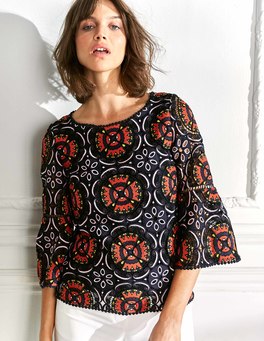 The relaxed smock fit may give this top an easy-to-wear feel, but subtle details like romantic bell sleeves, ladder lace inserts and a pompom trim make it something really special. The intricate lace was hand-drawn here at Boden HQ, so you won't be finding anything like it elsewhere. Dress it up…
$330.00 $231.00