Boys Long Johns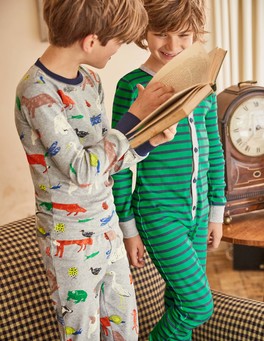 No need to wait for the sandman – with these soft long johns you'll nod off in no time. The snug fit keeps out the draught on chilly evenings, and the colourful stripes and prints are bound to be a hit at the sleepover. Anyone for a midnight feast?
$44.00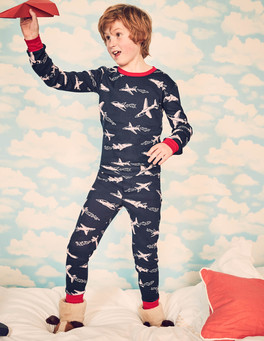 All sorts of strange things happen after dark: owls start hooting, hedgehogs come out to play and cosy long johns magically light up the night. With these fun glow-in-the-dark designs made from supersoft cotton, space cadets will snooze happily while they dream of their next mission.
$48.00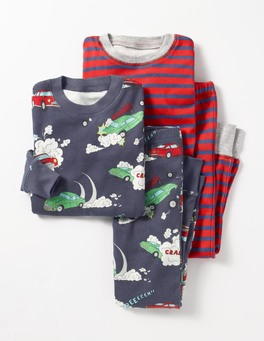 No need for hot water bottles when you're wearing our cosy long johns. With fun all-over prints, a close fit and soft cotton, your toasty legs will spring out of bed even on chilly mornings. This mix-and-match set is machine washable too – perfect for hot chocolate spills.
$64.00