Cashmere Crew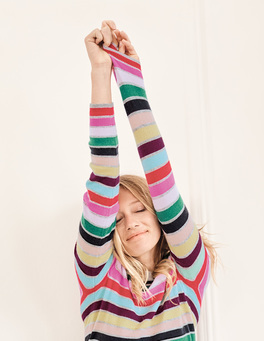 We're extremely picky when it comes to sourcing our cashmere, which is why we only use silky yarns sourced from Inner Mongolia. These are then knitted into this super-soft jumper that's machine washable (yes, really), complete with stitch detail on the neck, cuffs and hem, plus flattering side…
$180.00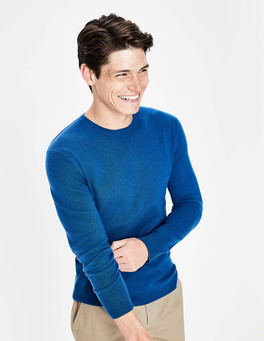 This crew-neck jumper is as at home in the city as it is at weekend pub lunches. Our indulgent cashmere is made up of fine, silky fibres, making it so soft you'll never want to take it off (although, when you do, you'll be pleased to discover it's machine washable). We added ribbed trims to the…
$240.00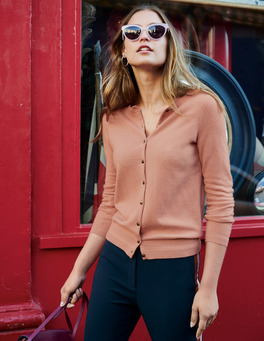 We have searched high and low to bring you silky cashmere from Inner Mongolia, which is also machine-washable (hooray). The yarns are skilfully knitted into this oh-SO soft cardigan, finished with stitch detail on the neck, cuffs and hem. Luxuriate in the softness, and feel ever-so pleased with…
$200.00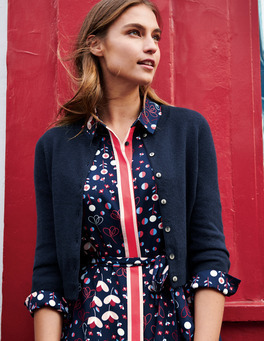 There's soft – and then there's Boden cashmere soft. Our incomparable cashmere is sourced from an expert in Inner Mongolia, who only settles for long and silky yarns. The knitwear team then craft it into this sleek cropped cardigan, complete with stitch detail on the neck, cuffs and hem. So why not…
$180.00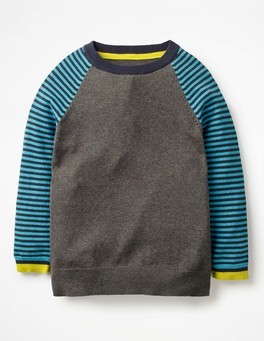 This colourful and cosy jumper can brighten up dreary afternoons in the park or smart family dinners. It's made from lightweight cotton and cashmere, but it can go in the wash if you spill your spaghetti. Dapper dressing never felt so good.
$48.00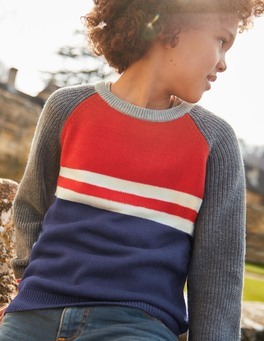 On your marks, get set and go for gold with our supersoft, striped, sporty jumper. We raided the paint box to find these fun colours (but we added them in pretty neat lines). The knitted texture and a blend of cotton and Merino wool make it a cosy choice for races on blustery woodland walks.
$60.00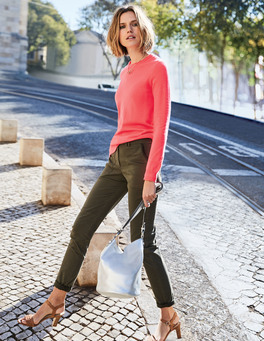 We're extremely picky when it comes to sourcing our cashmere, which is why we only use silky yarns sourced from Inner Mongolia. These are then knitted into this super-soft jumper that's machine washable (yes, really), complete with stitch detail on the neck, cuffs and hem, plus flattering side…
$180.00 $90.00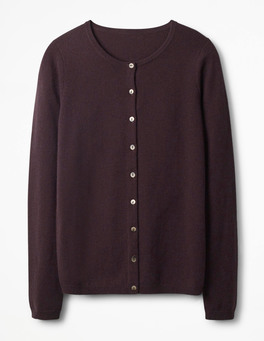 There's soft – and there's Boden cashmere soft. Our knitwear team pride themselves on the quality, density and machine-washability of our tactile cashmere knits. They've reached the gold standard, so why not celebrate with all these beautiful hues?
$200.00 $160.00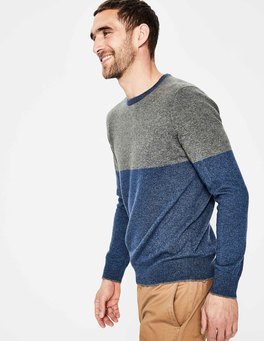 We make our cashmere with extra-fine silky fibres so it's softer than you can imagine. Not only that, it's machine washable too – so you get the winning combination of high quality with low maintenance. In a timeless crew-neck shape, this jumper is easy to dress up for work or down at the weekend.…
$240.00 $168.00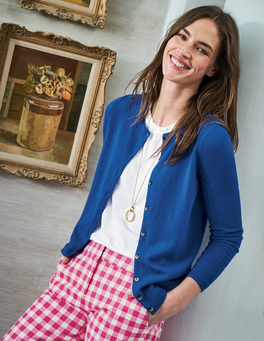 We have searched high and low to bring you silky cashmere from Inner Mongolia, which is also machine-washable (hooray). The yarns are skilfully knitted into this oh-SO soft cardigan, finished with stitch detail on the neck, cuffs and hem. Luxuriate in the softness, and feel ever-so pleased with…
$200.00 $120.00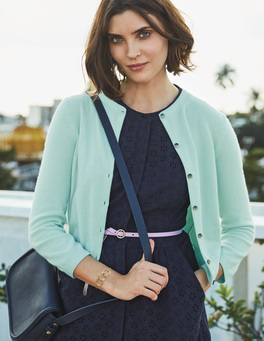 There's soft – and then there's Boden cashmere soft. Our incomparable cashmere is sourced from an expert in Inner Mongolia, who only settles for long and silky yarns. The knitwear team then craft it into this sleek cropped cardigan, complete with stitch detail on the neck, cuffs and hem. So why not…
$180.00 $90.00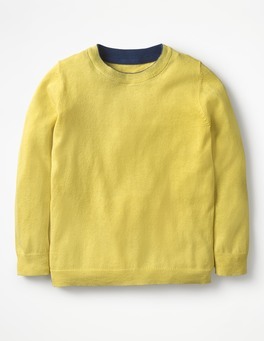 This lightweight jumper was built with between-season days in mind. Contrast pop trims, stripy details and bright colour combinations make our crew look pretty cool. In knitted cotton that feels marvellously cosy, we think we're onto a winner…
$48.00 $24.00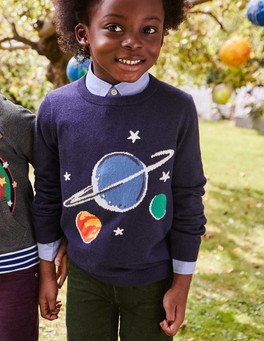 Take a trip to outer space – this crew neck jumper features fun intergalactic-themed prints. Knitted with cashmere (we know what you're thinking, but don't worry, it's machine washable), it's guaranteed to keep him cosy to infinity and beyond.
$64.00 $32.00