Cashmere Hat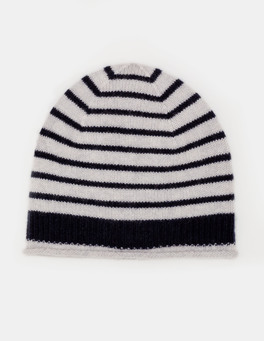 Chilly months are no match for this luxurious 100% cashmere hat. Finished with a contrast rolled edge and available in a range of subtle and bold hues, it's a chic cold-weather essential that ticks all the right boxes.
$85.00 $59.50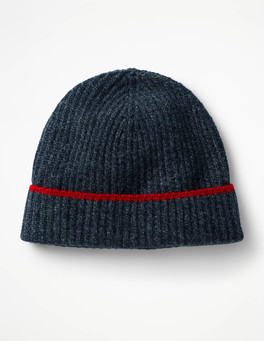 …of Elgin in Scotland have never wavered on their commitment to creating world-class cashmere from the finest raw materials. That's why we source ours from their historic mill. Softer than you can believe, this classic beanie is ribbed for texture and matches our equally luxurious cashmere gloves.
$90.00 $72.00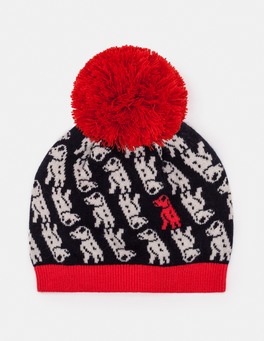 This cosy woolly hat will chase away any chilly-weather blues. The indulgently soft merino and cashmere yarn in a charming design is sure to put a smile on your face. And if that's not enough, we added a pompom to really put the fun into frosty days.
$75.00 $52.50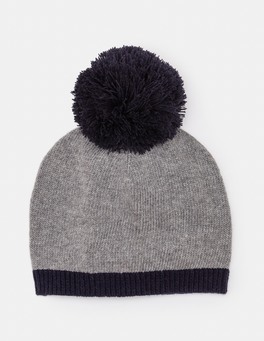 Frosty mornings call for a bit of fun, and what's more cheerful than a pompom? In popping colours, they sit on top of a soft, cashmere-blend hat, with a matching contrast stripe around the bottom. Complete the look with the coordinating scarf and you'll help put a smile on everyone's face.
$55.00 $44.00