Colour Changing Sequin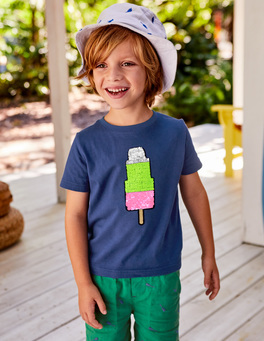 This T-shirt is made with special powers that help the wearer perform a magic spell: with a wave of a hand, the sequins on the front change colour. Choose from the looks-good-enough-to-eat rocket lolly design or the sunglasses which morph to spell COOL. Ideal for indecisive-dressing days, this…
$40.00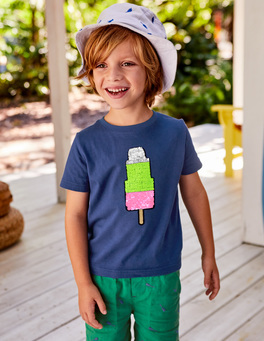 This T-shirt is made with special powers that help the wearer perform a magic spell: with a wave of a hand, the sequins on the front change colour. Choose from the looks-good-enough-to-eat rocket lolly design or the sunglasses which morph to spell COOL. Ideal for indecisive-dressing days, this…
$40.00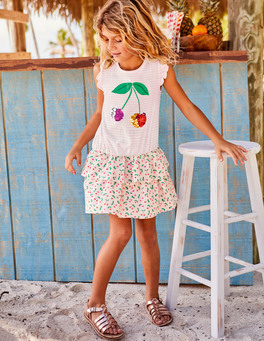 There's only one way to improve sequins and that's to have them change colour. Well, here's some good news: the ones on this jersey day dress do just that. We've teamed them with flutter sleeves and a contrasting tiered skirt. Prepare to sparkle all through the day.
$56.00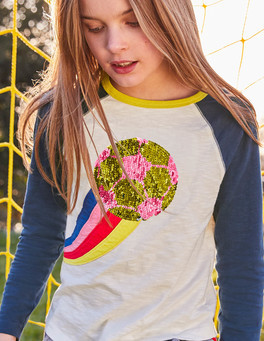 It's time to shine on the sports field – no training necessary. Simply rub the sequins on our heavyweight raglan jersey to reveal a new colour. Tactics this slick win every time, whether on or off the pitch. Ready, set, sparkle.
$44.00 $22.00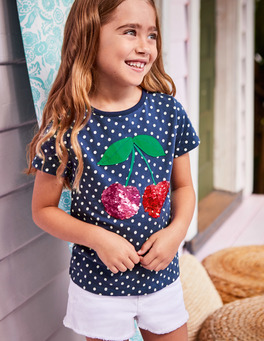 We like to think of this sparkly jersey tee as a magic trick you can wear. Simply brush your hand over the sequins to reveal a new hue. The striped soft jersey is the perfect background for eating cherries or ice lollies.
$40.00 $30.00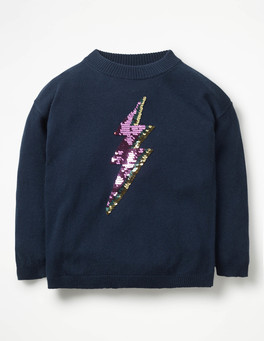 This Merino-cashmere knit storms in with shimmering sequins to light up even the darkest of wardrobes. Just a quick swipe of the hand will change their colour to match the day's mood. The ribbed cuffs and neck make it cosy too.
$70.00 $35.00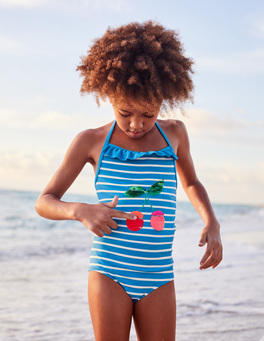 The cleverest wizards have been working very hard on this swimsuit. To see their magic at work, move a hand across the design on the front and it'll change colour. Playful stripes and fun frills add to the fairy-tale fun.
$44.00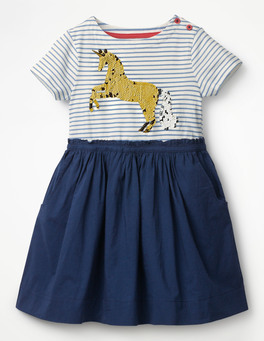 Psst – want to know a secret? This soft cotton jersey dress with a stripy top has a surprise hidden in its sparkly sequin appliqué: just stroke it for some colour-change magic. If that's not enough to inspire envy in the playground, there's ruffle detailing at the waist and the skirt has…
$56.00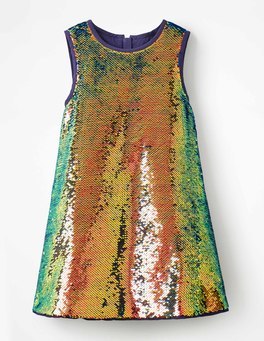 Attention please: sequins coming through. This sparkly dress must have been a chameleon in a former life, because it changes colour with every skip, jump and twirl. The swishy swing shape is perfect for dancing at parties, and we lined it in soft cotton voile for a touch of cosiness too. Better get…
$140.00 $84.00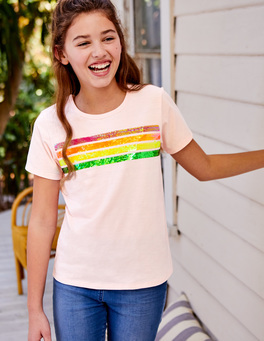 Oh hey there, chameleon. This comfortable T-shirt is not all it first seems, with sequinned graphics on the chest that change colour (yes, really). Short sleeves and lightweight jersey cool things down on hot days. It's one in cha-million.
$44.00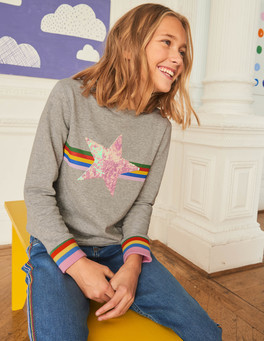 …if the cosy brush-back cotton-rich material wasn't enough, we injected a touch of magic into this sweatshirt. Wave a hand over the sparkly stars, rainbows or bright sequinned stripes and – hey, presto – they change colour in a flash. But the greatest trick of all? It's all totally machine washable.
$60.00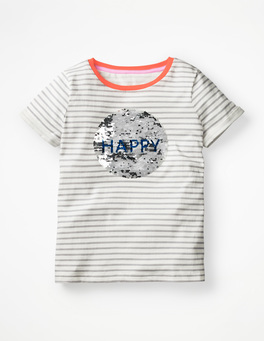 Put on a happy face (or two) in this cheerful striped T-shirt. The sequinned smiley transforms into a friendly message with a magical swipe of the hand. Fully machine washable, it's easy to keep the sparkle coming time after time.
$44.00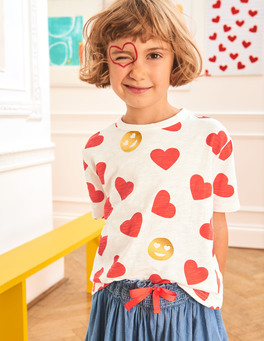 All you need is love. Well, that and this sparkly T-shirt. Choose a favourite from these 100% slub-cotton designs with printed gold foil emoji faces and hearts or glittering sequins that change colour at a touch. They're just the thing for spreading joy around.
$40.00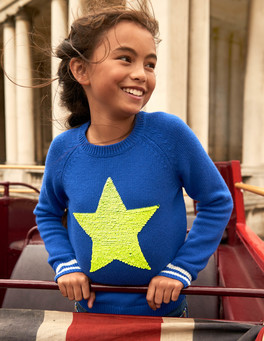 This super-duper jumper is just begging to be jumped into headfirst. Put together using a supersoft cotton-merino-wool blend, it has a chunky ribbed neckline and contrast cuffs. Motifs range from tip-top life advice in rainbow shades to magical colour-changing sequins.
$75.00 $56.25