Cross Back Swimsuit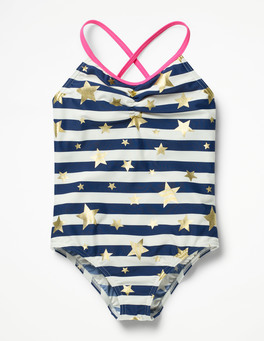 Spend afternoons collecting shells on the beach or jumping through waves in our fun printed swimsuit. Budding swimmers will love our easy-to-wear style – it's sure to stand out in colours as bright as the sun. The contrasting cross-back straps will keep it secure and comfortable no matter the…
$40.00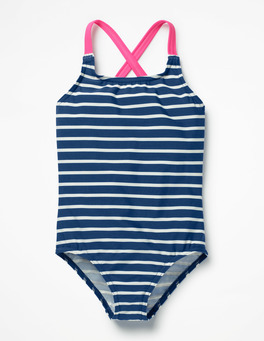 This colourful swimming costume is raring to go on deep-sea adventures, from discovering shells on the seabed to learning front crawl. We've improved the fit since last year, and used a cross-back detail to keep it super-snug for energetic dives. Bright prints and fun colour options ensure it stands…
$28.00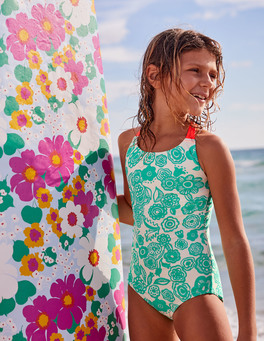 This colourful swimming costume is raring to go on deep-sea adventures, from discovering shells on the seabed to learning front crawl. We've used a cross-back detail to keep it super-snug for energetic dives. Bright prints and fun colour options ensure it stands out both in and out of the water.
$28.00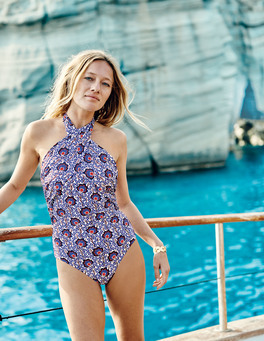 Style doesn't take days off, and this swimsuit is all the proof you need. The statement piece crosses over and around the neck to create an elegant drape. It's got substance as well, with lightly padded fixed cups and a body-sculpting lining. Chic ruched sides mean it wouldn't look out of place on a…
$130.00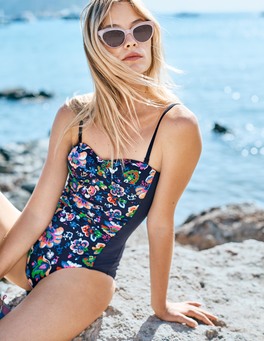 When the weather finally heats up (or it's time to escape to sunnier climates), celebrate in style with this feminine swimsuit. The straps can be worn four ways, and we designed the side panelling to be ultra-flattering. Lightly padded fixed cups and boning will give you support however you wear it.
$120.00 $84.00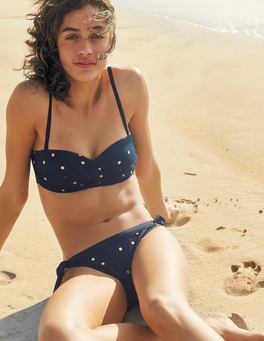 This multi-talented bikini top can be worn four ways: strappy, halterneck, cross back and strapless. Mix it up depending on your mood (and your tan lines). Lightly padded fixed cups and strategic boning offer support and ensure it stays up, even when you go strap-free.
$55.00 $33.00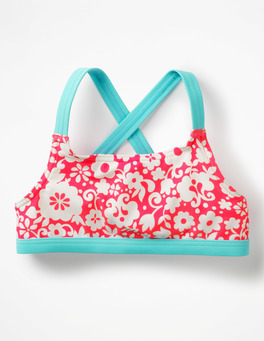 The bright criss-cross detailing at the back of this bikini top stands out in a sea of swimwear, and is comfortable and stretchy enough for every beach adventure, from stone-skimming to bodyboarding. Contrast straps and binding add an extra touch of colour. Mix and match it with the rest of our…
$20.00 $14.00