Dressing Gown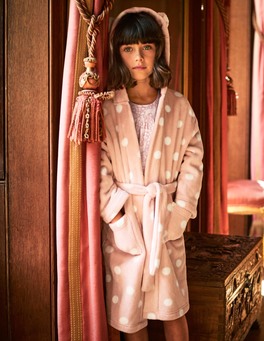 If you sneak out for a midnight feast in this cosy dressing gown, you might be mistaken for a mischievous teddy. The lined hood is finished with a little pair of bear ears and it has a tie waist to help you keep out the chill.
$52.00
Stay warm while you sip your morning cuppa with our snuggly gown. It's lined with supersoft faux shearling and we've added extra fabric at the sides so there's more to wrap around you. And that's not all – we've also thrown in side pockets for frosty fingers and a hood to pull up over chilly ears.
$52.50 $42.00
Everyone's favourite cuddly robe, which customers say makes cold mornings much more bearable.
$48.50 $33.95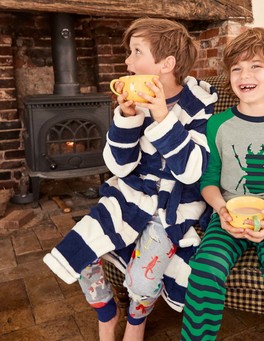 Getting out of the bath is softer and cosier with our lightweight (and super-comfortable) robe. The strokeable fleece, deep pockets and large hood make it perfect for snuggling up. And with the contrast hanger loop, there's no excuse for leaving it on your floordrobe.
$52.00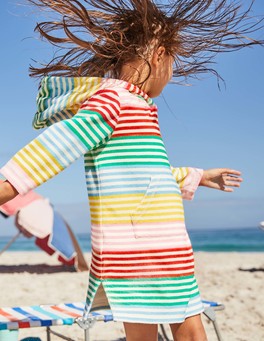 That's a wrap! When it's time to (finally) come out of the water, get cosy in our beach dress. The soft towelling material is just as comfortable as your favourite dressing gown, and the hood is perfect for drying sea salt curls.
$52.00 $41.60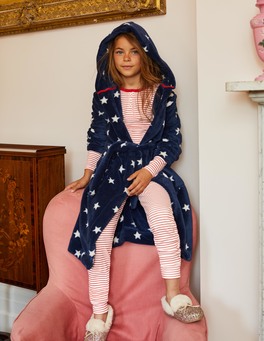 Whether it's last thing at night or first thing in the morning, keep cosy in this supersoft dressing gown. The deep navy colour is studded with stars to look just like the night sky – dreamy. Its pockets are roomy enough to hold midnight snacks, and a waist-tie ensures the perfect fit.
$60.00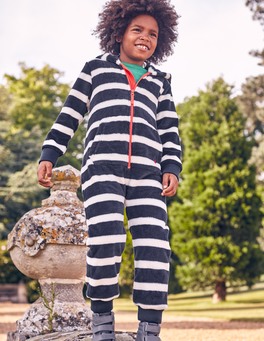 What's warmer than a dressing gown and cosier than a duvet cover? Answer: our supersoft all-in-one, of course. The fleecy material is the perfect thing for lazing around on chilly mornings. It even comes with a hood for top-to-toe comfort. Weekends don't get any better than this.
$60.00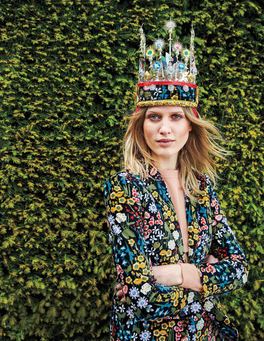 Smarten up any outfit with our elegant single-button blazer. The plush velvet makes this a great choice for day-to-night wear – dress up your favourite jeans, or pop it on over an evening gown. Its long shape means you can wear it with leggings, too.
$240.00