Essential Legging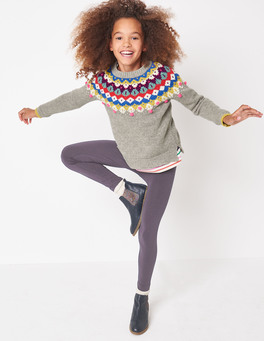 These stretchy do-anything leggings are perfect for bringing out your creative side. The simple, soft cotton design will mix and match with anything. Cosy jumper? Flippy dress? Astronaut's spacesuit? Well, two out of three isn't bad for these wardrobe all-rounders, so let your imagination run wild.
$24.00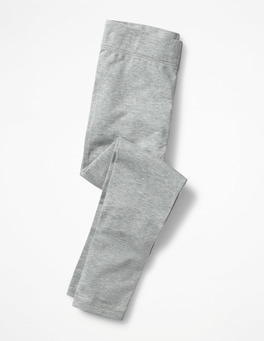 Get creative with our super-stretchy cotton leggings. They're perfect for mixing and matching with anything and everything. Sparkly top? Snuggly jumper? How about a magician's hat and superhero cape? No problem. These leggings are your do-anything essential, so let your imagination run wild.
$26.00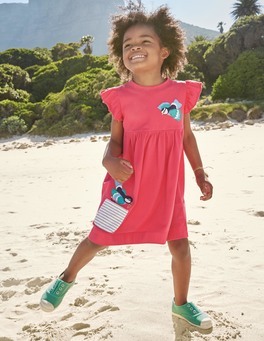 An easy-going dress is essential for balmy picnic and berry-picking days. This one has front patch pockets (excellent hiding spots for sticky hands) with birds, butterflies and bees peeping out in dainty appliqué. When the chill sets in, simply pair it with a pair of our stripy leggings.
$52.00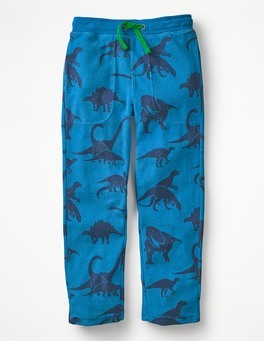 Instead of covering your legs with sand to keep warm after a swim, pull on these soft towelling sweatpants and feel nice and toasty in no time. These holiday essentials are finished with fun prints and stripes, so you can wear them on beach walks too.
$44.00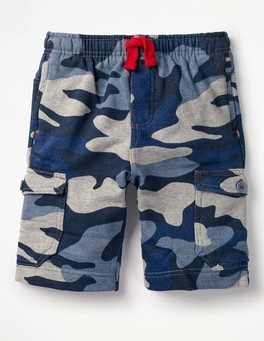 Roomy buttoned cargo pockets on the leg (as well as two big side pockets) make these shorts ideal for carrying day-out essentials, like skimming stones and ice-cream money. The 100% cotton fabric is easy to wash in the machine no matter how mucky you get on your adventures.
$44.00