Glow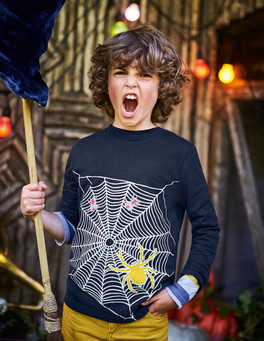 When night-time rolls around, the creepy-crawlies and ghouls come out to play. This super-spooky T-shirt glows in the dark, so everyone will see the ghostly shine. Not so great for hide and seek, but perfect for giving the grown-ups a little scare.
$36.00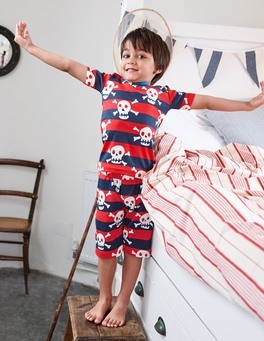 These glow-in-the-dark short john pyjamas are very important for night-time adventures. A snug fit and a cosy ribbed waistband mean they're extra comfortable, while the luminous prints come in handy on secret missions after lights out.
$44.00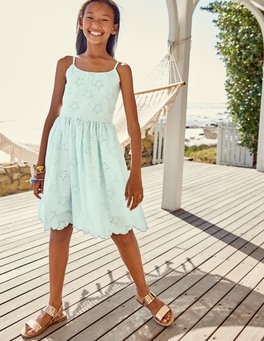 Turning up the glow is toe-tappingly easy with these park-to-party sandals. The high-shine metallic upper makes shoe shining a doddle – just a quick wipe clean and they're ready for action. And the adjustable backstrap is on hand to cope with any overnight growth spurts.
$65.00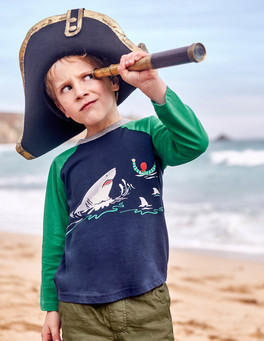 This T-shirt has hidden super powers (spooky!). The skeleton and shark prints glow in the dark – so Minis can forget about eating carrots to improve their night vision. Made from 100% cotton and with contrast raglan sleeves, it's scarily comfortable too.
$36.00 $28.80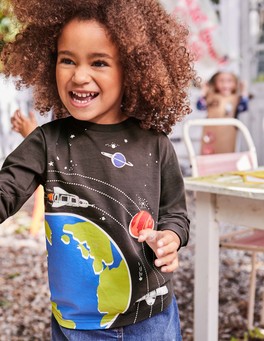 There's no need to sneak outside to stargaze with this glow-in-the-dark T-shirt. Its colourful prints will shine bright, even when the lights go out. Slip it on for games of aliens and astronauts – don't forget your space helmet.
$36.00 $28.80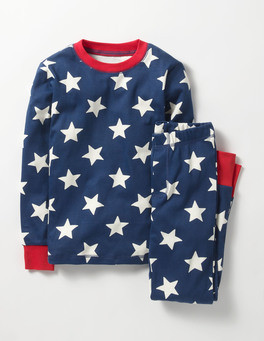 All sorts of strange things happen after dark: owls start hooting, hedgehogs come out to play and cosy long johns magically light up the night. With these fun glow-in-the-dark designs made from supersoft cotton, space cadets will snooze happily while they dream of their next mission.
$48.00 $31.20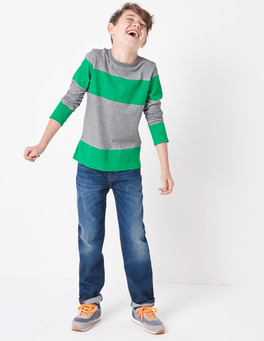 Light up the dusk with these glow-in-the-dark trainers – featuring bold suede designs and maximum levels of comfort. They even come with one pair of neon laces and a second pair of glow-in-the-dark ones. You can thank us later.
$80.00 $32.00