Glow In The Dark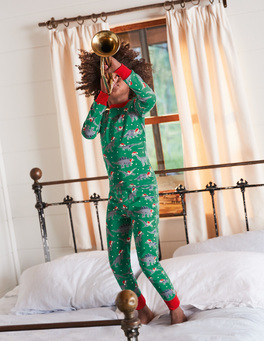 All sorts of strange things happen after dark: owls start hooting, hedgehogs come out to play and cosy long john pyjamas magically light up the night. With these fun glow-in-the-dark designs made from supersoft cotton, space cadets will snooze happily while they dream of their next mission.
$48.00 $28.80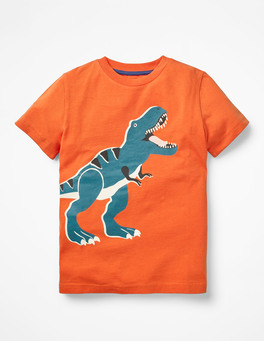 Get ready to roar – when the lights go out, this soft cotton T-shirt springs to life. The glow-in-the-dark prints were made for midnight snacks, showing off at pyjama parties and sneaking up on unsuspecting parents. In a relaxed-fit jersey, they're comfortable enough for daytime adventures too.
$32.00 $25.60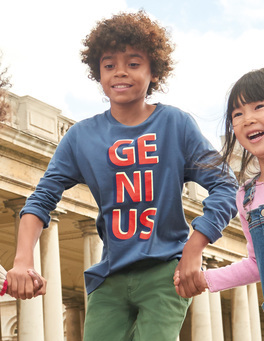 Genius and awesome: two words we'd definitely use to describe this T-shirt. Not only does it have glow-in-the-dark lettering across the front, it's made from a supersoft cotton jersey that can be popped in the washing machine.
$36.00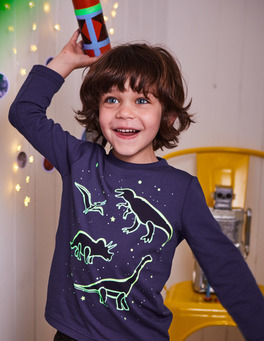 Ready, time travellers? This T-shirt will send palaeontologists back into the prehistoric world or aspiring astrologists into outer space. In supersoft cotton with cosy long sleeves, choose from glow-in-the-dark dinos or supersonic spacecraft for adventures into the unknown.
$36.00 $28.80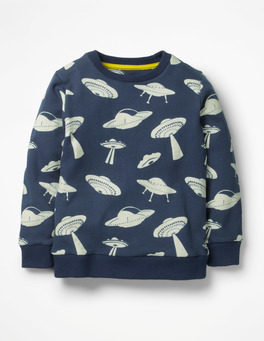 What does today have in store – exploring outer space or doing the robot dance? Whichever it is, bring the adventure to life with the foil and glow-in-the-dark detailing on our 100% cotton crew-neck sweatshirt. The brush-back effect on the inside keeps explorers (or dancers) cosy and warm too.
$52.00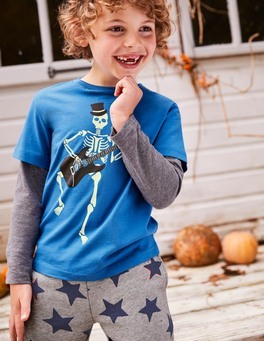 Shake, rattle and roll with our Halloween-themed T-shirt. Glow-in-the-dark designs give little monsters the eerie edge, while double layers of 100% cotton and long sleeves make sure they stay wickedly warm on trick-or-treat missions.
$36.00 $21.60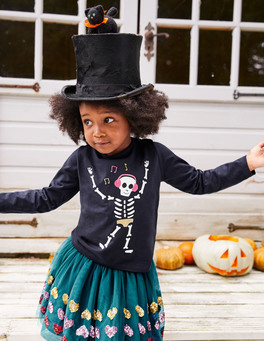 …Our spotty skeleton friend (who's also a little bit spooky) is always ready to dance the night away. Why? Because he glows in the dark. And with glittering gold pants, he glows in the daytime too. This long-sleeved jersey top has a supersoft finish, so it's comfortable to wear for boogieing along…
$36.00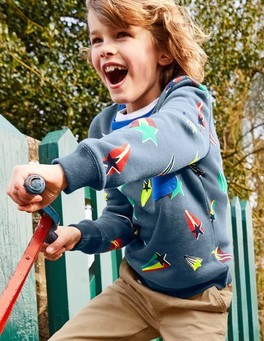 Wrap up for adventures on brisk days with this bold sweatshirt. Brushback fabric means it feels great, and the playful prints and glow-in-the-dark lightening bolt option look super cool too. Cuffs keep out the chills on the bike ride to the park.
$52.00 $36.40