Military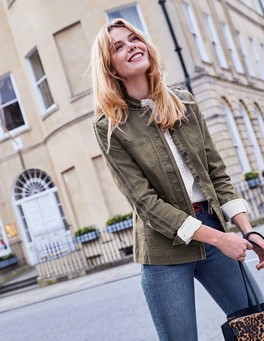 Everything looks better with a sprinkle of sparkle, so we added beaded embellishments to this casual military-inspired jacket. Fit it to your figure with the drawcord and keep your essentials close at hand in utility-style pockets. You're now armed and ready for whatever the day throws at you.
$180.00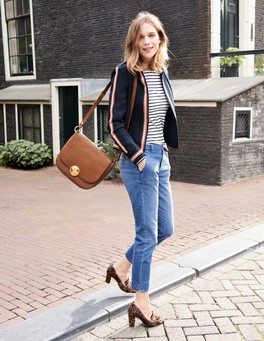 With its figure-flattering cut, this lightweight, feminine jacket will have everyone standing to attention. We've brought dashing military style to the fore with epaulettes and bold contrast trims. Wear it and command instant respect, from the high seas to afternoon teas.
$340.00 $204.00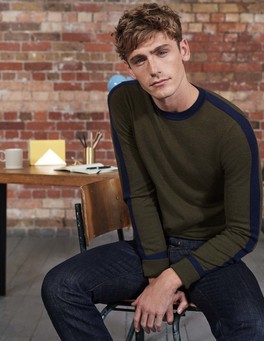 As if 100% merino wool wasn't special enough, this fine crew-neck jumper has a tonal contrast stripe across the shoulders, sleeves and under the cuffs. Classic with a modern twist… It's what we do best.
$120.00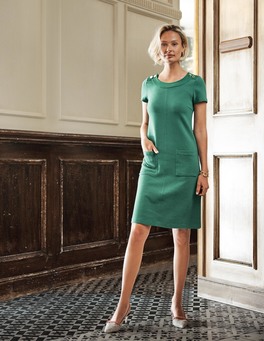 If you're into power dressing, step this way. We've taken the iconic structured shift shape and added some modern touches like military-style gold buttons. Now, what's your next mission?
$130.00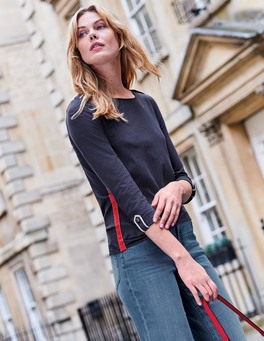 Ahoy there, sailor. This supersoft stretch-cotton top brings a bit of the deep blue sea to your everyday outfits. Military-inspired buttons on the shoulders and cuffs as well as herringbone side seams add an extra-special finish.
$75.00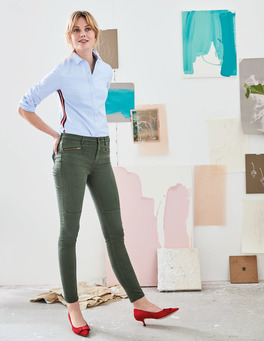 From ordinary to extraordinary, the Oxford cotton shirt is bursting with details. Military-inspired tape trims the sides, while sparkling golden braids run inside the cuffs and neck. The semi-fitted shape has a modern dipped hem, too.
$98.00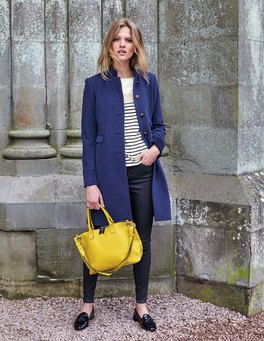 Battle the cold in style with this military-inspired coat. Give a final salute to chilly mornings as you fasten the large antique-style buttons and snuggle into the luxuriously soft Italian fabric. We've added smart velvet trimming and a stand-up collar to complete the look.
$350.00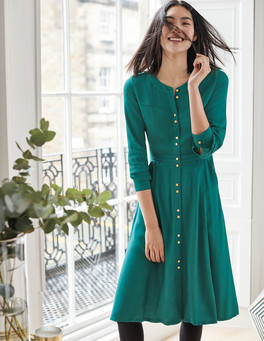 With long sleeves, flattering panels and a sophisticated below-the-knee length, this could be the everyday shirt-dress you've been waiting for. We've added military-inspired epaulettes and gold buttons to really make it pop. The rest is up to you – dress it up or down and watch your friends salute…
$180.00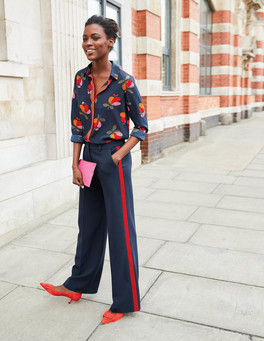 Stand to attention in these wide-leg, military-inspired trousers. Their lightweight fabric creates a smart and softly flowing shape, while statement velvet trims on the sides have plenty of oomph. For the office or for dinner, with heels or flats, the outfit combinations are (practically) endless.
$180.00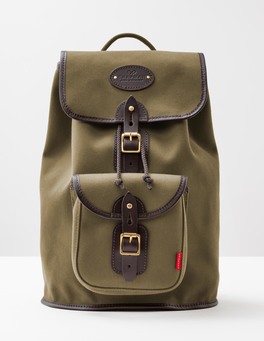 Like a bespoke suit, this bag was hand cut and constructed using traditional methods in British brand Chapman's Carlisle workshops. With military-grade adjustable cotton straps, and bonded canvas that's durable and waterproof, this rucksack is stylish enough for the commute, but practical enough for…
$330.00