Modern Shirt Dress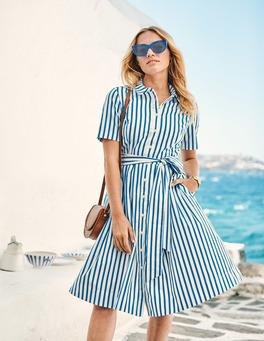 Who doesn't love a shirt dress? This modern classic combines short sleeves, a tie waist and a full, flared skirt to deliver a casual-chic effect in one simple piece. Yes, it is exactly what your wardrobe needs.
$150.00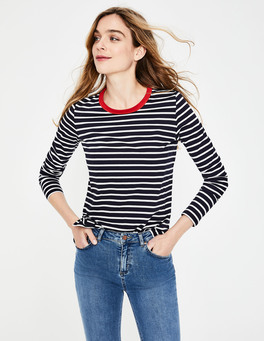 Stripe lovers rejoice, there's a new Breton in town. We've updated the hardest worker in your wardrobe with a crew neck, solid colour trim and tweaked the fit to make it a bit easier. It's thoroughly modern and more than capable of taking on jeans, trousers or even pinafore dresses.
$50.00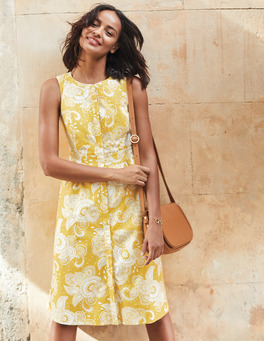 …classic is here to solve all your wardrobe worries. We've designed our shirt dress with intricate broderie to bring a pretty touch to your everyday look, paired with printed stretchy cotton for on-the-go comfort. With its modern collarless cut, feminine shape and a full skirt, it's a sure-fire hit.
$170.00 $102.00