Padded Jacket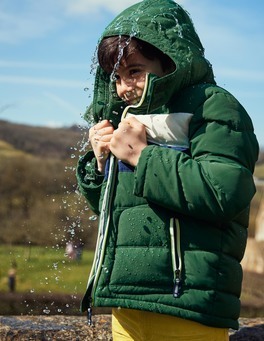 As close to a hug as a jacket can get, this fleece-lined padded number will keep things cosy down to temperatures as low as -18°C. It's also shower resistant (puddle-splash away), has signature reflective tape detailing in the hood, storm cuffs and easy-to-grab zip-pulls.
$100.00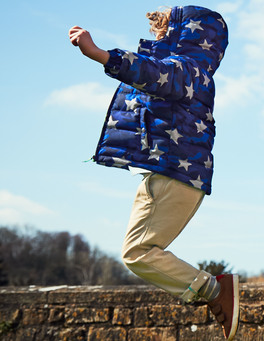 Stay as snug as a bug down to -18°C in this fleecy-lined jacket with all-over reflective print. It's shower resistant and has reflective tape detailing in the hood, warm fleece lining and storm cuffs to keep you safe and warm during adventures on darker evenings.
$100.00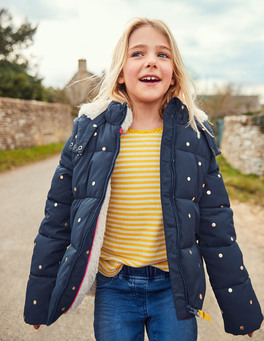 Is it a coat? Is it a gilet? This two-in-one superhero of a jacket comes to the rescue on in-between weather days with its zip-off sleeve design. It's sherpa-lined and showerproof and, just when you thought it couldn't get any better, we added metallic spots detailing for a little extra sparkle.
$100.00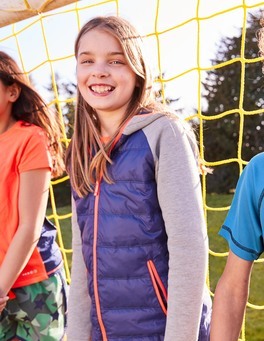 Hiking, biking, beaching or camping – all outdoorsy activities are on the cards in this clever lightweight-but-warm, padded number. It has thumb holes to keep hands warm, a neon binding for safety and zipped pockets. If we needed an excuse to adventure, this would definitely be it.
$70.00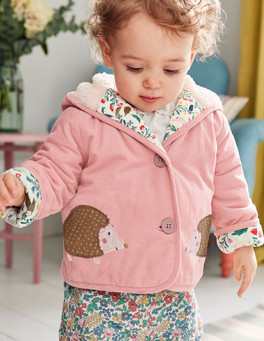 If you go down to the woods today... dress your little ones in our cosy animal coat. This cotton corduroy design is lightly padded and has a soft printed lining, with a fleecy hood to keep in the warmth. Buttons on the front make for easy dressing, while 3D ears and appliqué detailing make for…
$62.00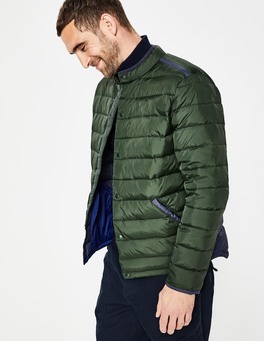 Ever wish you could take your duvet with you on chilly mornings? This warm down jacket is the next best thing. For style, it's in a league of its own, with a clean, collarless shape and contemporary quilted design. Contrast panels down the back and sleeves add the finishing touch.
$200.00 $120.00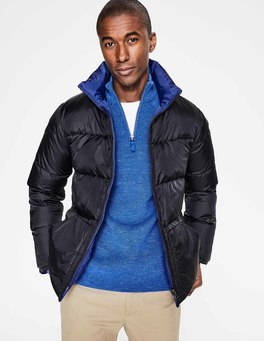 This jacket is what you get when style and functionality combine. The real down comes with a whole host of benefits: it's light and insulating, but also temperature regulating – so you'll stay warm without overheating. The ripstop fabric protects from scratches and tears while adding a subtle…
$350.00 $140.00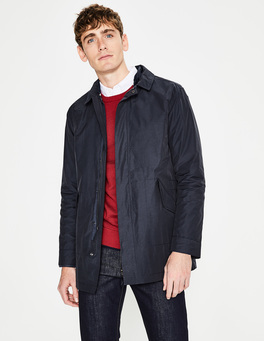 You can stop looking now – we've got the only coat you'll need this season. Our transitional parka features a removable padded liner, so you can wear both to battle the chill or just choose one on warmer days. The outer layer has a clever shower-resistant coating, a detachable hood and a smart…
$350.00 $210.00