Rain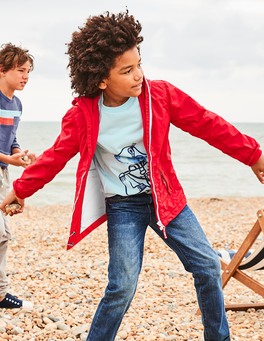 All aboard – our 100% waterproof jacket is ideal for boating adventures. It's also great on dry land (cheers, British weather). The lightweight fabric doesn't get in the way, so you can go out and enjoy the great outdoors even when it's raining buckets.
$98.00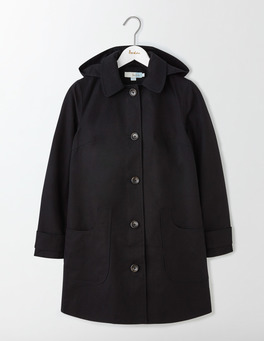 Singing in the rain or running for cover, you'll look your best either way in this modern raincoat. The soft quilted lining keeps off the cold and the hood is fully detachable. Its fitted feminine cut is ladylike and elegant, while patch pocket detailing and the button front lend it a laid-back…
$230.00 $115.00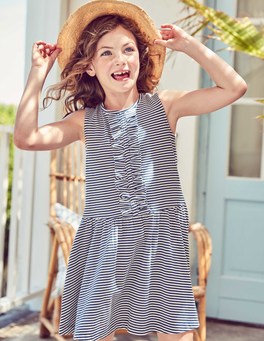 This soft jersey dress is perfect for exploring the beach, come rain or shine. The drop-waist style with a playful ruffle looks great worn under a cardigan on chilly days, or paired with flip flops when it's hot outside.
$44.00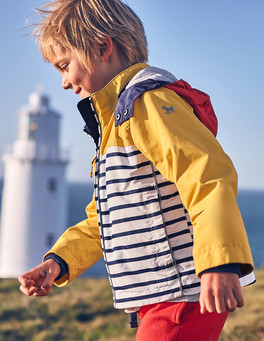 …anoraks. Our bright prints suit boys and girls, and our reflectors will keep you safe on darker days. The warm jersey lining is soft and cosy, while the cuffs and hood are designed to stop rain getting in. What's more, it has a removable hood and is made of shower-resistant fabric (hooray!).
$82.00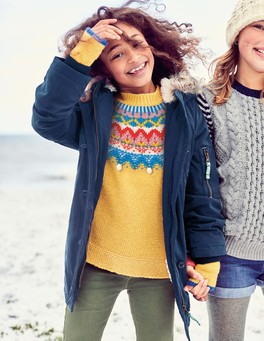 Keep warm while waiting at the bus stop with this soft, lined parka. And if it starts to rain, pull up that shaggy fur-trimmed hood. Then hunker down beneath the shower-resistant exterior with your hands in the pockets until three buses come along at once.
$134.50
Running through muddy fields, jumping in mucky puddles and playing in the grass… These wellies make all of your favourite games even more fun. They're tough and durable on the outside but cosy and comfortable on the inside. Rain rain go away, but come back again tomorrow. Please?
$53.50 $37.45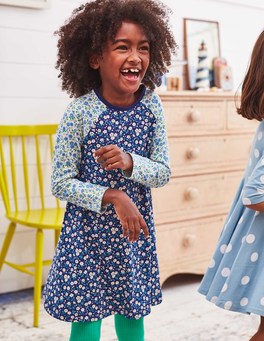 This jersey dress has a swingy shape that makes it super comfortable, whether you're picking flowers in the garden or playing games in the park. And the long sleeves will keep you nice and cosy, come rain or shine.
$48.00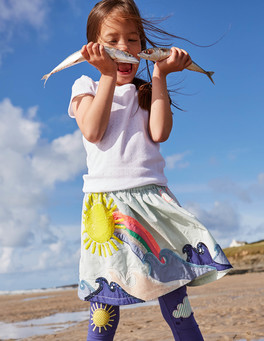 Who needs sunshine? You can have tons of fun doing the best rain dances in this swirly-twirly skirt. When the weather's grey, it'll bring a touch of sparkle with sequin and appliqué detailing. And it's fully lined to keep you cosy when there's a chill wind blowing.
$75.00 $52.50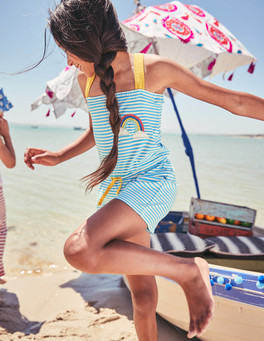 Our relaxed playsuit is super comfortable to wear whatever the weather. Patch pockets are ideal for storing all your essential treasures, while colourful appliqué lends a sweet touch. Its elasticated waistband and soft cotton jersey fabric keep you feeling cosy come rain(bow) or shine.
$48.00