Refund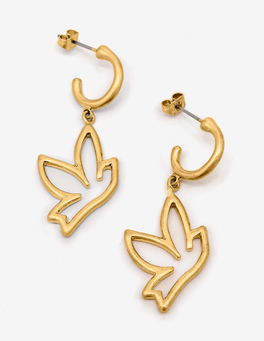 A little bird told us these earrings are just what your jewellery box needs. Subtly elegant, they're perfect for day-to-day wear. The delicate charms come in either antique gold or silver metallic shades. Pair them with a tea dress for vintage chic.
$45.00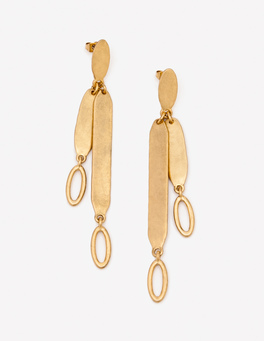 Channel your free spirit in these playful asymmetrical earrings, available in antique rose gold, silver or gold metallic shades. Gently swishing from your ears like leaves in the breeze, these earrings will add a little something extra to a cosy jumper or floaty dress.
$45.00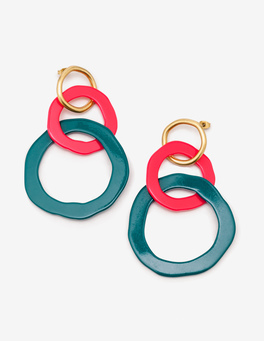 Who knew geometry could be so chic? It all adds up for our hoop earrings, with the perfect balance of colour, texture and design. Three interlinking hoops in bright, bold shades make them statement pieces that will instantly elevate your look, day or night.
$45.00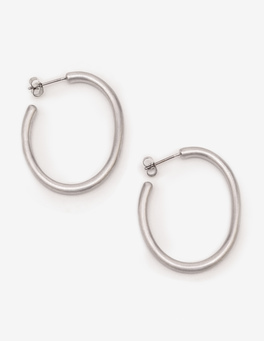 These not-quite-oval earrings certainly push the definition of 'hoops', but we're sure you'll let us off considering how eye-catching they are. Not only is the contemporary design beautifully unusual, but the easy butterfly fastening will save you from any fussy fiddling. Now, which to choose – gold…
$38.00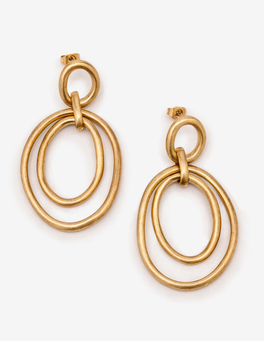 Putting the 'ring' back into 'earring', these statement designs are each made up of three sculptural metal hoops. They'll dress up any outfit just by being there – a major bonus when you'd rather snooze for a few extra minutes in the morning. Set your look off to perfection with an antique silver…
$45.00