Richmond Trouser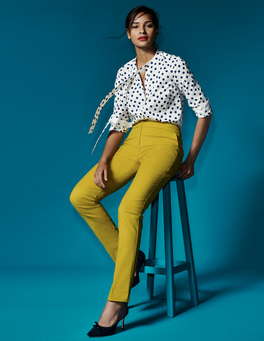 Meet our latest, greatest, refined trouser cut – now with an even better fit. The premium, power-stretch fabric is key, which outdoes other stretch fabrics by containing even more elastane. And that means comfort, structure without any rigidity and incredible recovery wear after wear (so no more…
$130.00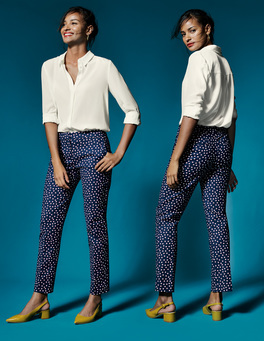 World: meet ankles. Legs: meet a seriously improved fit. These stylish ankle-skimmer trousers are a smart alternative to jeans, perfect for teaming with a button-down shirt during the week or a longline tunic come the weekend. Made from a cotton-elastane blend, they've got just the right amount of…
$120.00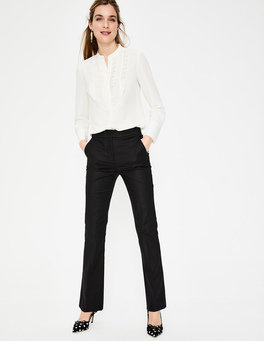 The Richmond Bootcut is your classic, leg-lengthening cut in our premium, power-stretch fabric. The key here is the extra elastane we add – it means comfort, structure without any rigidity and incredible recovery wear after wear which means that you'll never have to live with baggy knees again.
$130.00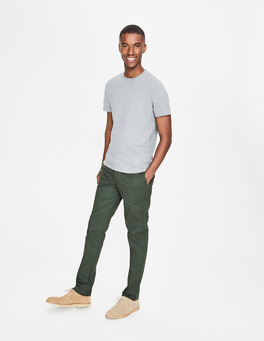 …chinos a modern twist, with a smart slim fit that's ideal for the 9-to-5. The heavyweight cotton twill is as robust as you'd expect for a trouser originally designed as an army staple in WWII, but we've updated it with a velvet-soft texture, a touch of stretch for flexibility and a hook-and-bar…
$110.00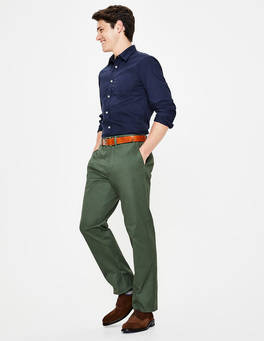 When it comes to wardrobe building blocks, you can't get much better than a classic pair of chinos. These are crafted from heavy-weight cotton twill that's smart and durable, but still has some stretch for comfort. We've given them a peached finished that's smooth and soft, and a hook-and-bar…
$110.00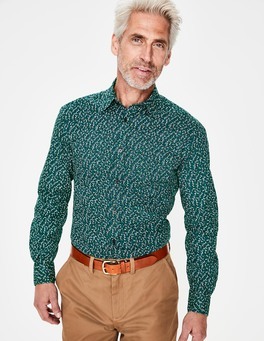 …shirt was designed in-house with versatility in mind. The dark colour combinations and subtle patterns mean it pairs just as easily with smart trousers as with jeans – so you can choose to brighten up the office or bring a pop of colour to weekend gatherings. We've cut it in a streamlined, regular…
$98.00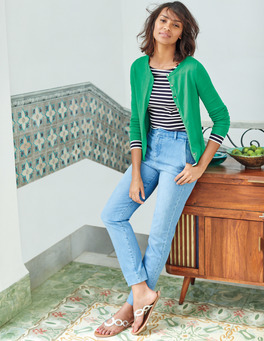 Clean, crisp and modern: these jeans tick all the boxes. They're a denim take on the style of our bestselling Richmond 7/8 trousers. Hidden buttons complete the sleek look and slanted side pockets are perfect for casual posing (or stuffing with receipts and loose change). Got enough denim? These…
$110.00 $55.00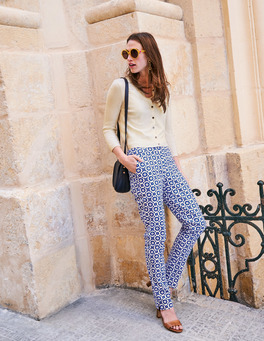 Meet our latest, greatest, refined trouser cut – now with an even better fit. The premium, power-stretch fabric is key, which outdoes other stretch fabrics by containing even more elastane. And that means comfort, structure without any rigidity and incredible recovery wear after wear (so no more…
$140.00 $84.00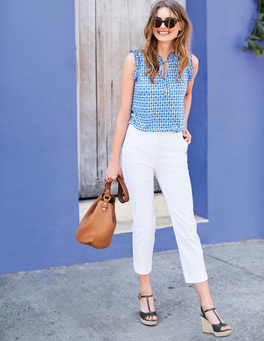 Our best-selling Richmond trousers just got summer-ready with this new capri cut. In the same power-stretch fabric you love, these cropped trousers finish mid calf and have a slimming, tapered shape. Boardroom or beach bar, desk or dinner – the ingenious stretchy fabric will stay looking smart and…
$110.00 $66.00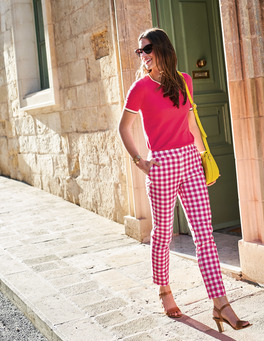 World: meet ankles. Legs: meet a seriously improved fit. These stylish ankle-skimmer trousers are a smart alternative to jeans, perfect for teaming with a button-down shirt during the week or a longline tunic come the weekend. Made from a cotton-elastane blend, they've got just the right amount of…
$120.00 $60.00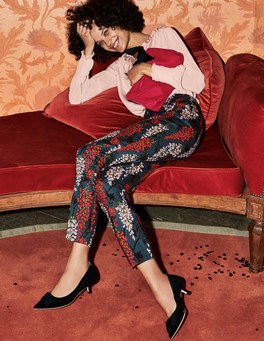 In the same figure-sculpting, shape-holding fabric as our classic Richmond trousers, we've made this pair party-ready with a head-turning print. The power-stretch cotton will hold its shape all night long, and we've given them a slight crop to show off your shoes.
$120.00 $72.00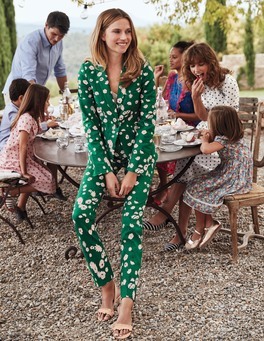 How could we improve our ultra-flattering Richmond trousers? By pairing them with a statement print so bright it'll make people green with envy. The stretchy fabric means all-day comfort, all the way from morning meetings to after-work drinks. Team with the matching blazer to steal the show.
$140.00 $70.00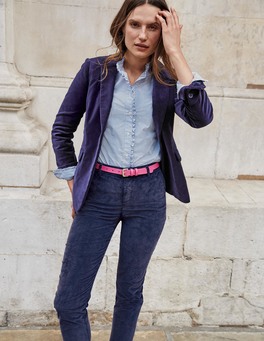 Clean, crisp and modern: these jeans tick all the boxes. They're a denim take on the style of our bestselling Richmond 7/8 trousers. Hidden buttons complete the sleek look and slanted side pockets are perfect for casual posing (or stuffing with receipts and loose change). Got enough denim? These…
$120.00 $48.00