Skort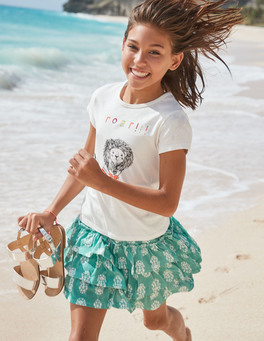 What's frilly and fun? You, wearing this soft cotton skort. We piled on the frills with four layers to create truly twirl-worthy outfits. It may look like a skirt from the front, but only you'll know how comfortable you are in the shorts hiding underneath (perfect for practising your handstands).
$41.00 $28.70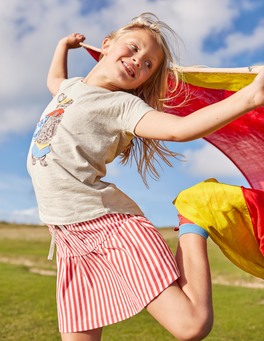 Skirt or shorts? Now you can have the best of both worlds. Our striped skort has all the girly fun of a skirt and all the easy-to-wear practicality of shorts. So you can hang upside down on the climbing frame as much as you like.
$41.00 $20.50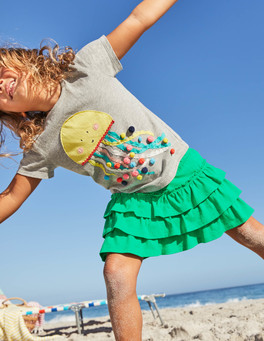 What do you get if you cross a skirt with shorts? A skort, of course. Made from ultra-comfortable jersey, it has three layers of ruffles and is perfect for cartwheels, handstands and days spent hanging upside down (as you do).
$40.00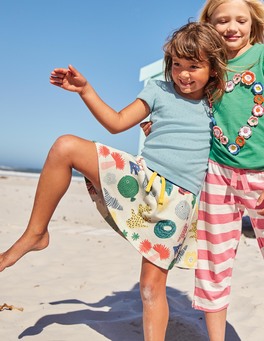 Is it a skirt? Is it shorts? No, it's a skort! Made from sporty loopback material, it's perfect if you're planning on hanging upside down at the adventure playground. And with a choice of playful prints, you don't have to compromise on girly style.
$40.00 $24.00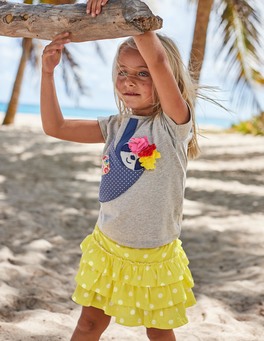 Forget stars, we're seeing dots. This spotty skort features three layers of ruffles, so get ready to seriously impress with your twirl. Remember to pack it for your holidays – it's perfect for wearing with simple tank tops while you shoot off on your sunny adventures.
$40.00