Slub Washed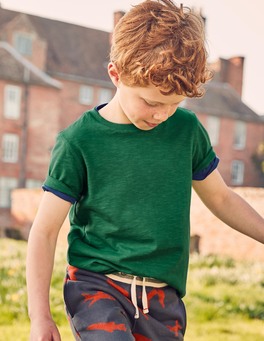 Whether you're layering up to scale snowy mountains or crossing sunny Saharas, you need quality basics like this slub jersey T-shirt. With slub cotton and a subtle textured feel, it's ready for all of your adventures – and for the washing machine.
$20.00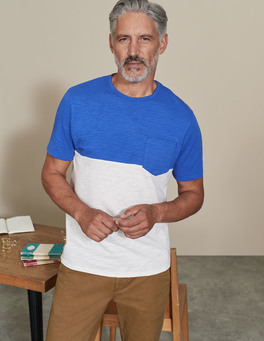 Slipping into this textured T-shirt is like putting on an old favourite – even the first time you wear it. That's because the naturally breathable slub cotton jersey is specially crafted for that well-worn vintage feel. Choose from plain or colourblock designs, each with a pocket to keep things…
$45.00 $31.50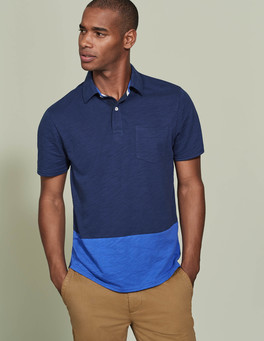 This slub textured cotton polo is a modern take on a classic style. We've given it a sleek fit with a choice of garment-dyed colours, for that instantly lived-in feel, or playful patterned options. The chest pocket and cotton trims mean it looks just as at home in the park as it does at the local…
$65.00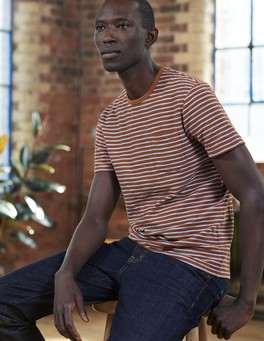 When your casual outfit needs a bit of extra punch, reach for something stripy. The mix of tonal stripes on this slubby statement T-shirt includes reverse fabric for a bit of texture and true indigo yarns with colours that develop over time.
$45.00 $31.50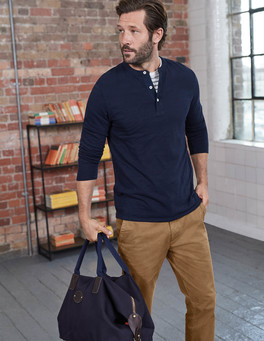 This Henley jersey is perfect for those days when the weather can't make its mind up. Long sleeves and a lightweight material mean you can comfortably wear it year-round – be it to after-work drinks or a Sunday pub lunch.
$55.00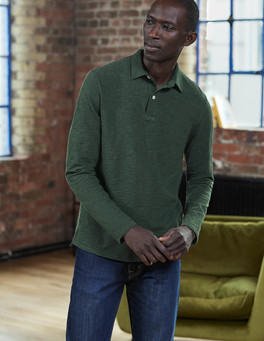 Too cold for a T-shirt, but too warm for a jumper? This long-sleeved polo is perfect for unpredictable days. We designed it with maximum versatility in mind – so it works layered under knitwear, but has enough about it to be worn alone.
$70.00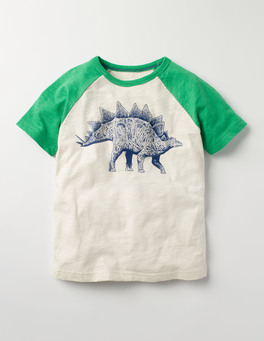 Tough adventures call for soft clothes – like this slub-jersey T-shirt. It features sporty raglan sleeves and a fun graphic on the front (or as we like to think of it, your clan's official emblem).
$32.00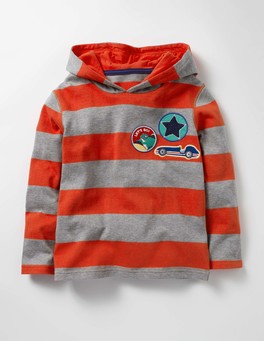 We do like to be beside the seaside – even when the weather can't make up its mind. Luckily this nautical stripy top has a hood to keep off chills and sea-spray on crab-hunting expeditions. In soft cotton slub with fun badge details, it brightens up blustery days.
$40.00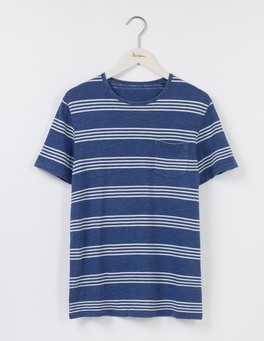 More than your average crew, this 100% cotton top has subtle stripes and authentic, rich tones (that only look better the more you wash them). Perfect for those times when you need fail-safe style, its textured fabric makes a statement with neutral shorts or jeans.
$45.00 $27.00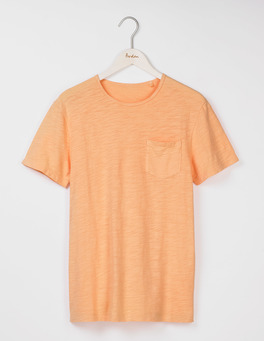 Slipping into this textured T-shirt is like putting on an old favourite – even the first time you wear it. That's because the naturally breathable slub cotton jersey is specially crafted for that well-worn vintage feel. Choose from plain or colourblock designs, each with a pocket to keep things…
$45.00 $22.50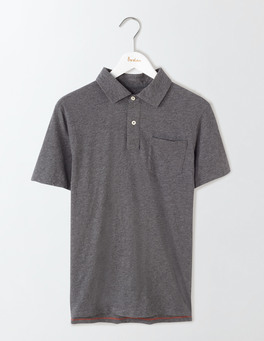 This slub textured cotton polo is a modern take on a classic style. We've given it a sleek fit with a choice of garment-dyed colours, for that instantly lived-in feel, or playful patterned options. The chest pocket and cotton trims mean it looks just as at home in the park as it does at the local…
$65.00 $45.50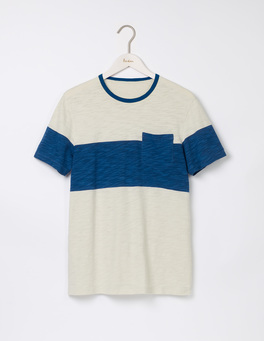 It's our attention to detail that sets our tees apart, and this one is no exception. We've created an authentic slub texture by twisting pure cotton to create subtle raises in the fabric for a vintage-look finish. Pair that with the bold stripes and contrast neckline and you can see why we're on to…
$50.00 $35.00