Snow Shoes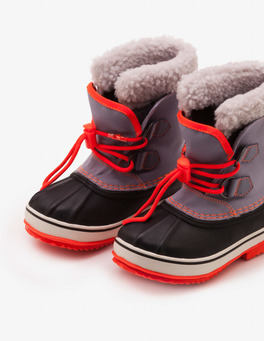 Whether you're exploring in the snow or braving a rainy walk to school, these waterproof nylon boots are the perfect kit. A cosy, washable insock keeps toes toasty, while the sturdy rubber soles are super-grippy in icy conditions. Pops of bright red stand out on the slopes.
$110.00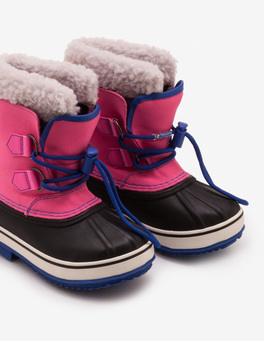 Who cares if the weatherman says it's raining, when you've got these amazing waterproof nylon boots? Our super-comfortable design has a washable (and cosy) sock and sherpa collar to keep in the warmth, as well as a grippy rubber sole. Pops of pink will help you chase away grey days.
$110.00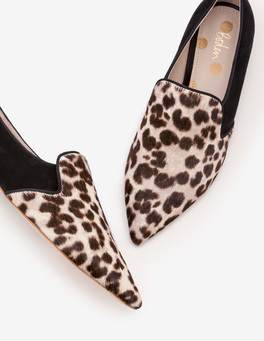 Cinderella can keep her glass shoes – we'd take these pointed pony-and- suede slippers ANY day. The contrasting materials make them a standout addition to any outfit, while the spotty leather padded lining means they're comfortable enough to wear all day and all night (so no midnight piggybacks).
$180.00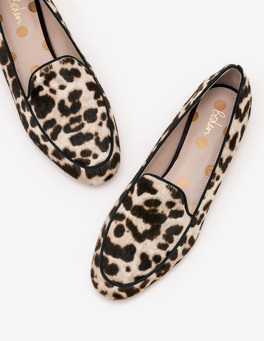 Our flat loafers are back, and this time they've really upped their game. Choose soft-to-the-touch velvet or pony, or go ultra-modern with metallic leather. They're lined with our signature spotty leather and the cushioning insole will keep you super-comfortable. Finished with a contrasting…
$180.00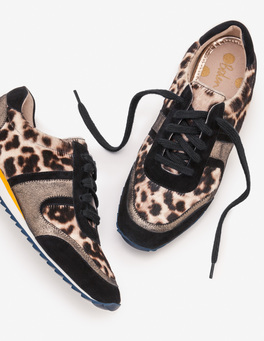 Think of these bold trainers as the best of style and substance. An ultra-luxe exterior of suede, metallic leather and printed pony steals the show, while a cushioned, ribbed sole ensures there are no slip-ups – even if you're running errands all day.
$180.00 $126.00