Sprout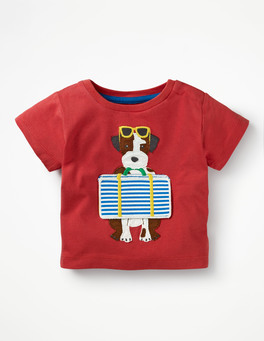 Lift up the flap, and what do you see? Little ones can play hide-and-seek with Sprout packing for holiday or going surfing and a new gecko friend or a colourful van on our interactive T-shirt. There's plenty going on behind the scenes, too – delicate skin will love the 100% cotton design and hidden…
$32.00 $16.00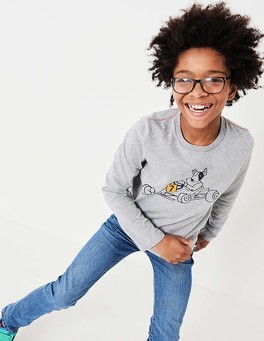 This fun long-sleeved T-shirt is sure to score big points with sports fans. Whether you choose football boots or racing driver Sprout the dog, this soft 100% cotton design stands out with pops of neon. And after an action-packed day, the good news is it's machine washable, too.
$36.00 $18.00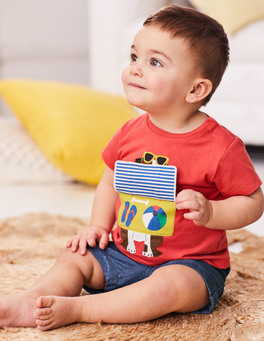 Lift up the flap, and what do you see? Little ones can play hide-and-seek with Sprout packing for holiday or going surfing and a new gecko friend or a colourful van on our interactive T-shirt. There's plenty going on behind the scenes, too – delicate skin will love the 100% cotton design and hidden…
$32.00 $16.00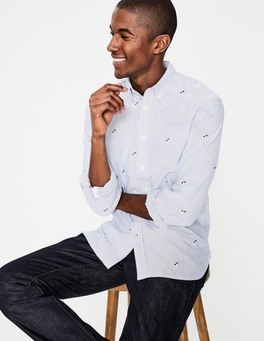 With its classic cut and pared-back style, this soft shirt is the perfect wardrobe building block. Discerning gents will appreciate the traditional Oxford weave that's been around since the 19th century, giving a unique texture and drapey finish. The colours and patterned options work equally well…
$95.00 $66.50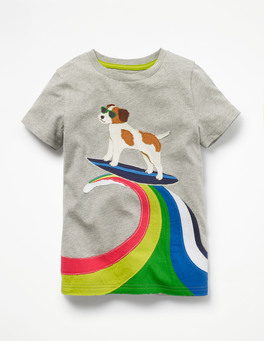 Prepare for fun with our action-packed tees in 100% cotton. The bright appliqué motifs feature Sprout the dog catching a rainbow wave or an airplane leaving trails in the sky – sure to raise smiles when the sun's out. Whatever the day brings – be it exploring rock pools or roaming the woods –…
$36.00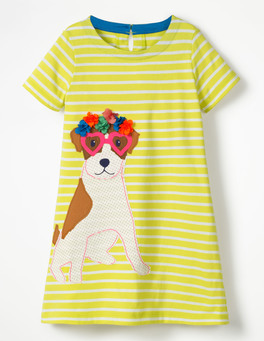 Play time is more fun with friends, and the appliqué detailing on this striped A-line dress will win lots of them. Choose from cheeky Sprout the dog, a charming turtle or a cheerful rainbow, with 3D detailing, pompoms and flutter patches. The cotton jersey fabric is irresistibly soft – perfect…
$52.00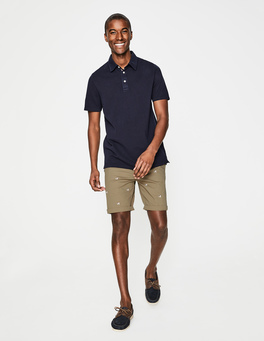 When Johnnie's beloved dog Sprout isn't causing trouble by rummaging through the office bins you'll find her right here on these embroidered chino shorts. They're crafted from top-quality cotton that's lightweight and flexible but still extremely durable, and have the same much-loved fit as our…
$95.00 $47.50
Watch out – these characterful appliqué animals are so full of life, they practically leap off the cotton T-shirt. Mixed textures, pops of colour and 3D embellishments that flutter in the breeze add extra fun to days in the park. These designs are almost as playful as real animals (but much…
$36.00 $21.60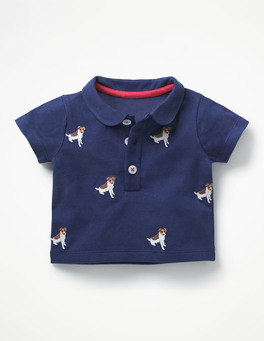 Exciting plans coming up? Our 100% cotton polo shirt in embroidered or striped patterns makes getting little ones ready a piece of cake. Buttons part-way down the front help with whipping on and off, while bright colours and a structured collar keep things smart. Now, what are you going to wear?
$32.00 $25.60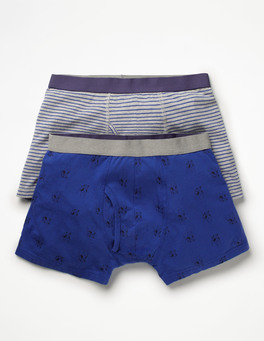 Crafted from a winning mixture of cotton and a little elastane, our boxers are super comfortable and built to last. Their slightly shortened cut on the leg makes for a great fit, and we've worked on the prints so they add the fun factor while still feeling soft against your skin.
$50.00 $30.00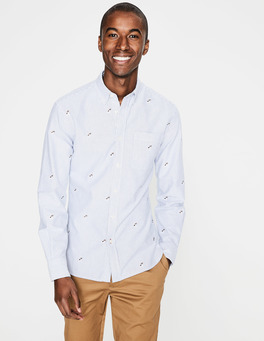 Our slim fit shirts are tailored at the waist for a flattering finish, but still have plenty of room across the chest to make them comfortable for all-day wear. The Oxford weave on this one gives that iconic texture, and it's pre-washed for a soft, drapey feel. Take your pick from plain colours and…
$95.00 $66.50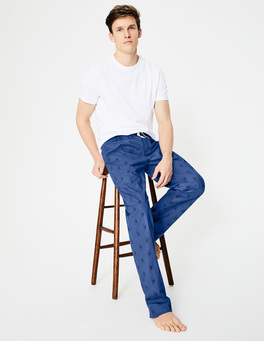 Lightweight and loose in soft cotton that we've prewashed for longer to give a supremely soft finish, the only downside to these drawstring pull-ons is that you have to take them off every now and then. Or maybe you could just carry on lounging all weekend instead...
$65.00 $32.50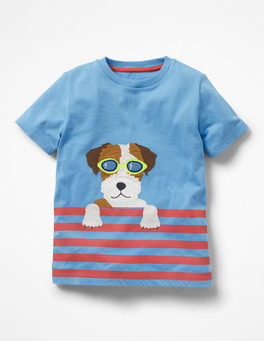 What fun is paddling without a pal? Pick an appliqué pet to join in the toe-dipping fun. With a relaxed fit, in supersoft jersey fabric, these stripy tees don't stop at the shore. They're all-day comfortable for carrying on into sandcastle building and rock pool exploring too.
$36.00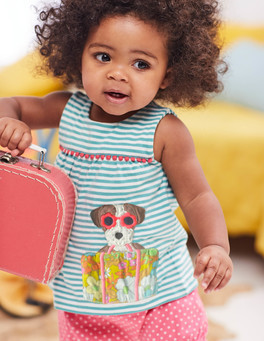 Sprout the appliqué dog has his suitcase packed – have you? With sweet trims and dashing stripes, cuffed leg holes and an elasticated waist, these cotton play sets are perfect for warm-weather adventures. Best of all, the poppers make changing a breeze. Choose from Sprout the appliqué dog with…
$50.00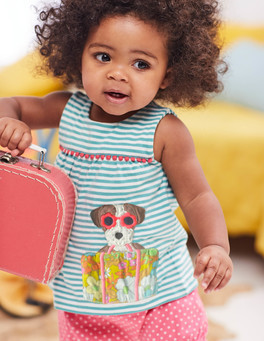 Sprout the appliqué dog has his suitcase packed – have you? With sweet trims and dashing stripes, cuffed leg holes and an elasticated waist, these cotton play sets are perfect for warm-weather adventures. Best of all, the poppers make changing a breeze. Choose from Sprout the appliqué dog with…
$50.00