Tulle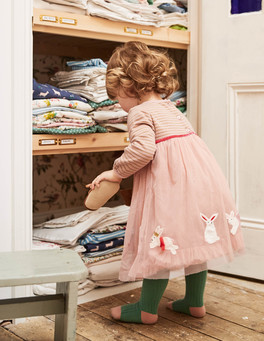 …be the best-dressed of the bunch (including the grown-ups) in this special party dress. There's loads of detail going on here: the soft jersey and tulle net skirt features ruffles and appliqué bunnies or robins, not to mention its sparkly striped top and sweet bow detailing. Phew, talk about…
$62.00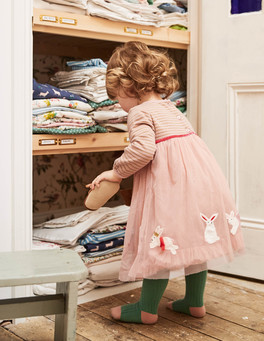 …be the best-dressed of the bunch (including the grown-ups) in this special party dress. There's loads of detail going on here: the soft jersey and tulle net skirt features ruffles and appliqué bunnies or robins, not to mention its sparkly striped top and sweet bow detailing. Phew, talk about…
$62.00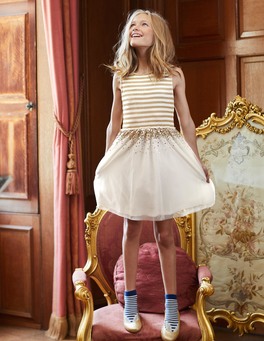 This sparkly dress has (almost) enough sequins to rival stars in the sky. The waist has shimmering embellishments that gradually disperse down to a tulle skirt. Fitted at the waist and flared, it's ultra-comfortable, fun and flippy – just try to resist swishing it.
$80.00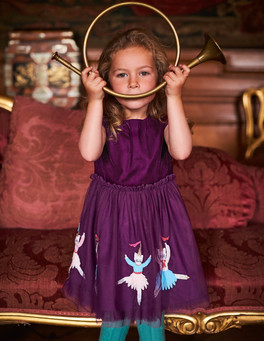 A soft velvet top and layered tulle skirt come together to make the perfect party dress (ready and raring to twirl). It has ruffle details at the waist and appliqué animals and friends to make it extra special. Now, where's that cake?
$90.00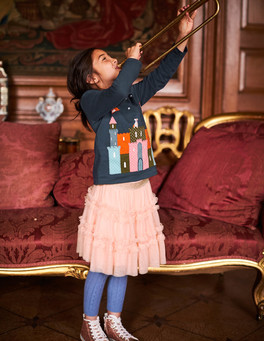 Ready to party? Then it's time for ruffles. Or sparkles. Or best of all, both at once. With layers of tulle in this full, flippy skirt, there's plenty of room to swish around. And a glittery elasticated waistband means it's comfortable enough for everyday wear as well as special occasions.
$60.00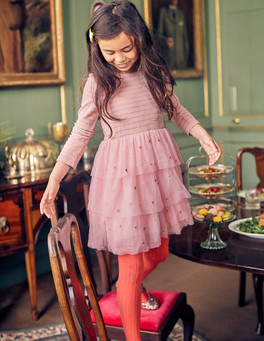 It's impossible not to shine in this long-sleeved dress with sparkly stripes on top and twinkling stars below. The three-tiered tulle skirt is perfect for party pirouettes, and the cotton top means it's as comfortable to wear as it is fun. Let the twirling commence.
$60.00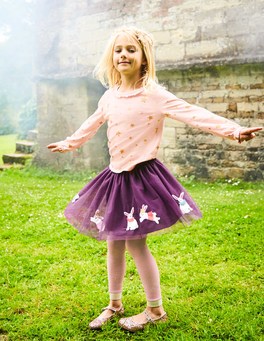 Sweet, swishable and sparkly – Mini dancing queens will love this skirt. The layered tulle with playful embellishments is perfect for showing off dance moves and having a twirl. And thanks to the stretchy elastic waist, it's comfortable enough to keep on grooving non-stop.
$70.00