Women'S Socks
Related Categories:
Socks
Bless our (stretch) cotton socks – we've revamped the designs in our seven pack with a new flattering, feminine fit. They come in a range of playful woven styles, with a pretty giftable box – if you can bear to let them out of your sight.
$48.50
You'll dream of these socks on cold Winter days at work. In a chunky knit wool, they're supersoft and come in three colours.
$48.50 $24.25
Keep warm right down to your toes with these knee-length, stripey beauties. Our fun, colourful socks are slim enough to wear under trousers and a snug fit for wellies if you're out braving the elements. Or just match them with a pair of pyjamas for the perfect night in.
$48.50 $19.40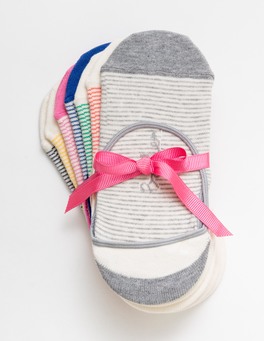 Be a 'no show' in the best possible way. These socks are low-cut so you can't see a peep when wearing flats. They're exactly what your trainers have been searching for, and in colourful stripes they look pretty fun too.
$50.00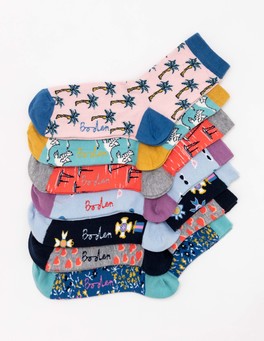 Wear a different print every day of the week. In supersoft stretch cotton, these socks are marvellously comfortable. With a choice of cheerful shades and styles, we know exactly how to spoil you. And they come complete in a pretty box too – just in case you feel like treating someone.
$50.00